REAL ESTATE - 45014    Reset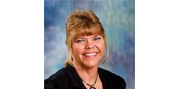 Gibson-Insurance
134 N. Barron Street
Eaton
,
OH
45320
P:
937-456-3818
Visit Website
Now that Ohio is starting to open back up, we want to welcome you to our newly remodeled office. We would love to see you, for the first time or a thousand's time. Nationwide clients can also access their policies by visiting www.nationwide.com and logging into their Nationwide account. Please take advantage of the numerous tools within this site. You can make changes to your policy, as well as print ID cards, and make your payments. Our office does offer a mail slot in the door for payments as well.
We have many years of insurance experience helping clients prepare for the unknown. Ask us about:

Home
Auto
Farm
Commercial
Classic cars
Life

We can access many different insurance products so you can get the right one for you.


Team Kottman
7625 Paragon Road
Centerville
,
OH
45459
P:
937-371-7576
Visit Website
When you choose Team Kottman to help you purchase or sell your home, you'll receive personal service from experts who are knowledgeable, experienced and successful. You will be working with caring professionals who understand your particular real estate needs are unique. This philosophy shows in every aspect of our clients relationships... carefully listening to your needs and honestly assessing the market to putting in extra hours to find the right home or buyers for you.

Before you begin a new chapter in real estate, you should feel good about the professional help you have on your side. When you trust Mark and the rest of our Team Kottman agents with your big investment, you're putting your new beginning in the hands of attentive listeners, experienced professionals, and skillful communicators. We meet every new client with a promise to find the right solutions or create new ones with your needs to guide us. We'll navigate the market together and answer every question until the closing day from our initial meeting. Let's invest in a new chapter that we can all be proud to move into.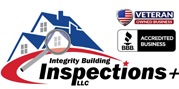 Integrity Building Inspections Plus
11851 Hamer Road
Georgetown
,
OH
45121
P:
513-260-7909
Visit Website
We understand that purchasing a property is a huge investment. You need accurate information to make the right decisions, and this is exactly why you should choose Integrity Building Inspections Plus. We are your trusted cost-effective choice.

We offer:

A background of construction experience
Master certification in home inspections
Membership in respected professional organizations
First-time home buyer friendly
Fully insured services
The latest technology to produce FAST reports
Credit card payments accepted
Veteran discounts available
Pet friendly
A lifetime involvement & familiarity with the Ohio community