LAWN - GARDEN - 45014    Reset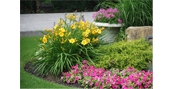 Smithscape Landscape
P:
513-346-1180
Let Smithscape Landscape design and create that especially distinctive look presently missing in your yard. Professionally designed and installed landscaping adds value and maximizes the potential of your property. These professionals have an unlimited number of ideas to compliment the beauty of any home or commercial building. From creative design consultation to quality construction and maintenance, they can handle it all. Watch as your yard comes alive with healthy shrubs, trees, and evergreens, as well as perennials and annuals to accent your patios and walks. As experts in landscaping and horticulture, they can give you helpful tips on what trees and shrubs will thrive in this climate.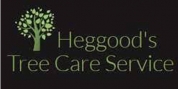 Heggood's Tree Care Service
P:
513-349-5714
Visit Website
Committed to providing professional tree care maintenance in the Anderson Township region for many years, the experienced and certified arborists at Heggood's Tree Care Service offer a complete range of services that include:

- Tree health maintenance
- Emergency tree services
- Tree cabling and bracing
- Tree planting
- Stump and tree removal
- Land and lot clearing
- Tree pruning

Operating as a close-knit team of tree care professionals, the foundation of our success is based on our use of the most modern equipment, a dedicated and well trained staff and making personalized customer service our top priority. You can also visit www.bbb.org/cincinnati/business-reviews/tree-service/heggood-s-tree-care-service-in-amelia-oh-90001732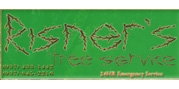 Risner's Tree Service
P:
937-433-1442
Alt P:
937-845-2216
Visit Facebook Page
Locally Owned & Operated By Mark, Sons & Gena Risner, Risner's Tree Service is an elite tree service company with over 30 plus years of experience. As an expert in complete tree care, Mark Risner & sons at Risner's Tree Service has won the respect of home and business owners for prompt, safe work at reasonable prices. Mark & sons specialize in land clearing, new land development to expert tree removal, trimming, shaping, proper pruning, hazardous tree removal, and 24-hour emergency service. Insurance work is always welcome. A dead or dying tree or a tree that has already broken out or uprooted on a building structure or in your yard can be a hazard. Let Risner's Tree Service safely remove the debris, limb, or hazardous tree before it does damage to your home or your neighbor's home. If you have land with multiple damaged trees from past storms, they can make your land look beautiful & safe again. They are fully insured for your protection.

Our Services
Tree Service
Tree Trimmer
Stump Removal
Pruning
Tree Removal
Tree Chipping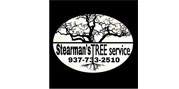 Stearman And Son's Tree Service
P:
937-733-2510
Visit Website
As the area's industry leader in tree removal services, the professionals at Stearman And Son's Tree Service have won the respect of home and business owners throughout Preble County. They service residential and commercial clients as well as property management companies. The owner, Joel, has many years of experience and gives the credit of the success of his business to his faithful customers and dependable employees. With more than 20 years of experience, they are the best source for the most reliable services available. They specialize in complete tree service, including tree trimming, mulching, pruning and shaping, and emergency tree removal service. Their estimators have years of experience in tree care and will evaluate your trees and make recommendations with confidence. When Stearman And Son's Tree Service says they are going to be there to quote a job or begin your project, they are there.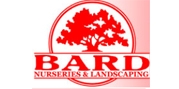 Bard Nurseries, Inc.
1316 State Route 125
Amelia
,
OH
45102
P:
513-752-9355
Visit Website
Mark your calendars for Saturday May 1st- Customer Appreciation Day & Queen City Propane will be at Bard's filling your gas grill tanks and the following week, Sunday May 9th is Mother's Day!

Welcome to Bard Nurseries, Inc. We are so glad you have joined us. Bard Nurseries, Inc. has been serving the Greater Cincinnati and Northern Kentucky area for over 50 years with our award winning landscape designs and beautiful garden center. We specialize in residential landscape design and installation, supplying you with all your gardening needs. At Bard's you will receive our outstanding one on one personal service with one of our knowledgeable sale associates. Whether you are looking for a specific plant, a little direction with your landscaping, or a complete landscape design, we are here to help your dreams become a reality!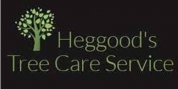 Heggood's Tree Care Service
3050 Bachelier Road
Amelia
,
OH
45102
P:
513-349-5714
Visit Website
Committed to providing professional tree care maintenance in the Anderson Township region for many years, the experienced and certified arborists at Heggood's Tree Care Service offer a complete range of services that include:

- Tree health maintenance
- Emergency tree services
- Tree cabling and bracing
- Tree planting
- Stump and tree removal
- Land and lot clearing
- Tree pruning

Operating as a close-knit team of tree care professionals, the foundation of our success is based on our use of the most modern equipment, a dedicated and well trained staff and making personalized customer service our top priority. You can also visit www.bbb.org/cincinnati/business-reviews/tree-service/heggood-s-tree-care-service-in-amelia-oh-90001732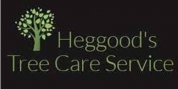 Heggood's Tree Care Service
3050 Bachelier Road
Amelia
,
OH
45102
P:
513-349-5714
Visit Website
Committed to providing professional tree care maintenance in the Anderson Township region for many years, the experienced and certified arborists at Heggood's Tree Care Service offer a complete range of services that include:

- Tree health maintenance
- Emergency tree services
- Tree cabling and bracing
- Tree planting
- Stump and tree removal
- Land and lot clearing
- Tree pruning

Operating as a close-knit team of tree care professionals, the foundation of our success is based on our use of the most modern equipment, a dedicated and well trained staff and making personalized customer service our top priority. You can also visit www.bbb.org/cincinnati/business-reviews/tree-service/heggood-s-tree-care-service-in-amelia-oh-90001732